Welcome to Cindy's Quilt Studio
Sorry No Cats Allowed!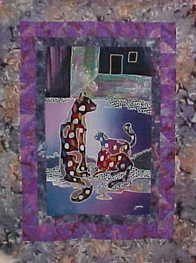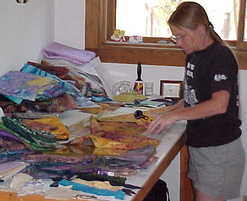 This is where it all gets cut up into little pieces and sewn into beautiful handmade quilts. After the design has been determined off to the cutting table, here all pieces for the blocks are careful measured, cut and stacked. Once all pieces are ready they are carefully sewn into blocks, then the blocks are sewn together into sections and the sections sewn together.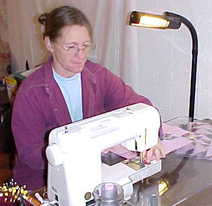 The design wall is used once 3 or 4 sections have been sewn together to make sure all corner and seams are just right. Careful measurements are take before the pieces for the next set of blocks is cut and sewn together.

Once the quilt top is together it is ready for the quilting machine were the top, the backing and the batting are quilted, then all that is left to do is add the binding.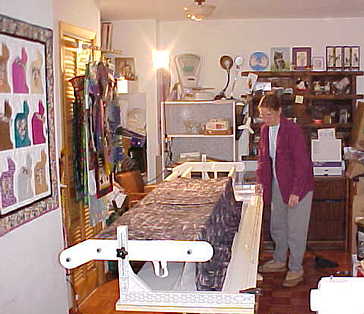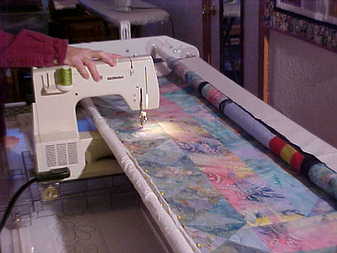 There is also a quilt frame in the studio for hand quilting.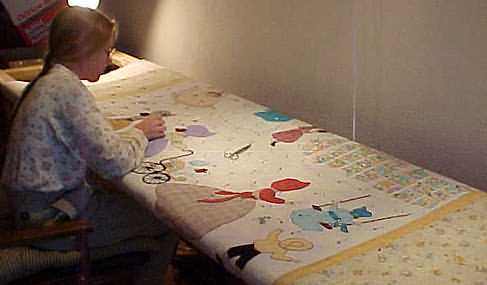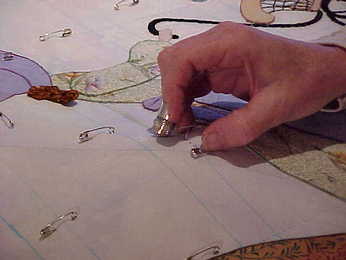 Have an Idea for a Quilt? Contact Me with Any Questions.
---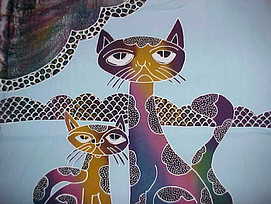 Batik Cat Panel Quilts For Sale