QUILTS FOR SALE!
We Have Handmade Baby Quilts, Crib Quilts, Lap Throws. All quilts are 100% high quality cotton, unless other wise noted, this makes for a reliable, machine washable product, that will last a life time & more. There Are Many Quilts To Choose From On This For Sale Page.
We Accept All Major Credit Card Payments.

Need Help with this Page? Click Here to Email Us a Question ----------> Help on The Quilt For Sale Page
We Do not Use The PayPal Shopping Cart Here at Quilts By Cindy, we use the PayPal Buy It Now Feature. They Are All One Of A Kind Handmade In Our Home. If you order more then one all shipping will be combined and a refund will be issued.

30 x48"

$75.00

CLICK ANY IMAGE

To See The Details

All Quilt Pages Have

The PayPal

Button

Think About Christmas Quilts Early. Want a Custom Quilt For Christmas? Don't Wait Till Dec 1st to Order......

36 x44"

$75.00

37 x54"

$135.00

Most of the work I am doing now is custom orders and special projects...

40 x56"

$65.00

40 x52"

Stack and Wack Cat Quilt Lap Throw

$225.00

40 x56"

$65.00

We Do Not Mass Produce or Drop Ship.

44 x60"

Garden Bug Crib Quilt or Lap Throw

SOLD!!!

We Do Not Mass Produce or Drop Ship.

Be Careful with Fire and Support Your Local Fire Fighters!!!

Want to be notified by email when this page changes?

Enter your email address in box to right

---------->

If you would like to Buy a Quilt Click On That Quilts Link or Image.
International Buyer?

Yes We Will Ship To Most International Confirmed or Verified PayPal Accounts ONLY! In US FUNDS Only!
If You Are An International Buyer PLEASE ASK FIRST, We Will Need Your Shipping Address to Figure "The Shipping Rate"! Please Send Us Your Address, We Will Send You A Special "Buy This Item Now" Link To Use PayPal From, Please Click This Email Link for International Buyer
Established on the Net in March of 1998
We Accept All Major Credit Card Payments Through PayPal.
This page was last updated on Sunday March 14, 2021 15:51 MST.
---
Quilts For Sale
*
Need a Cat Throw?

Shadow Say's Welcome to Our Little Quilted Corner of the World.
Enjoy Your Stay!
---
All Quilt Pages Have

The PayPal Button
---
Please have a look at our feedback form our auctions and buy with confidence.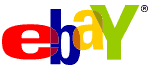 ---
Quilts by Cindy
Hesperus Colorado, 81326
---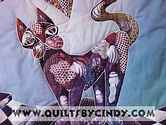 ---
*
*