Handmade Double Wedding Ring Quilt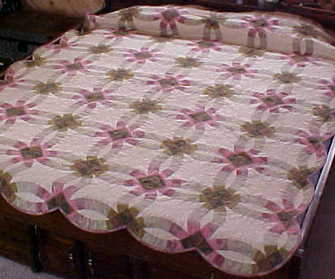 This Custom Handmade Double Wedding Ring Quilt is 74"W x99"L and the rings are 16 1/2" in diameter and it has 6 rows by 8 rows for 48 double wedding rings in all. The quilting in the center of the rings is 4 double hearts, this fine quilt was made with 10 different colors, it is machine pieced and machine quilted and 100% pre washed Cotton. The batting is 100% Organic Cotton.
If you would like to have a quilt like this made contact us and we can talk about what you would like and the time it will take to make a quilt like this.
View The Pixs! They Tell The True Story!
Note the 2 images on the right side, the top one looks white and the lower is the Cream Color that this fine quilts has.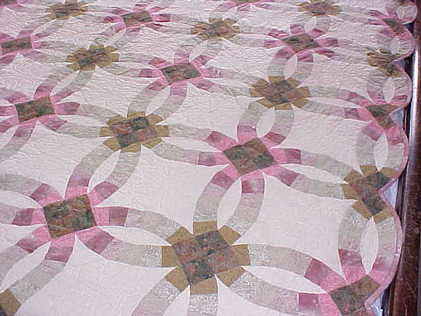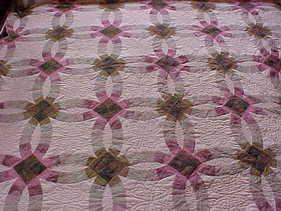 These lower images can be viewd full size by clicking the image.
The above left image is a true cream color.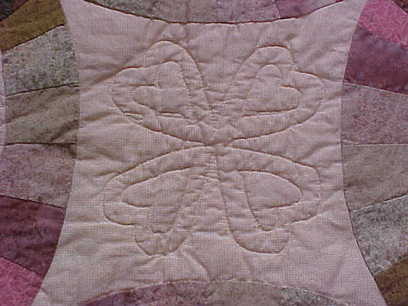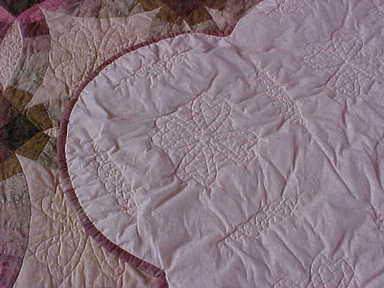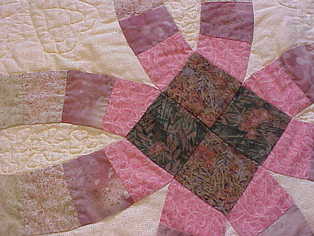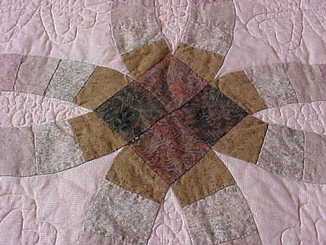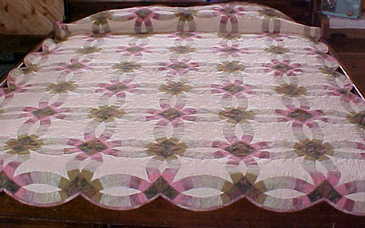 International?
Yes We Will Ship International To Confirmed or Verified PayPal Accounts ONLY! In US FUNDS Only!
If You Are An International Buyer PLEASE ASK FIRST, We Will Need Your Shipping Address to Figure "The Shipping Rate"! Please Send Us Your Address, We Will Send You A Special "Buy This Item Now" Link To Use PayPal From, Please Use This Email Link International Buyer
We Accept All Major Credit Card Payments Through PayPal.
---
Wedding Ring Quilts
*
All Quilt Pages Have

The PayPal Button