#0016 Crazy Cat Quilt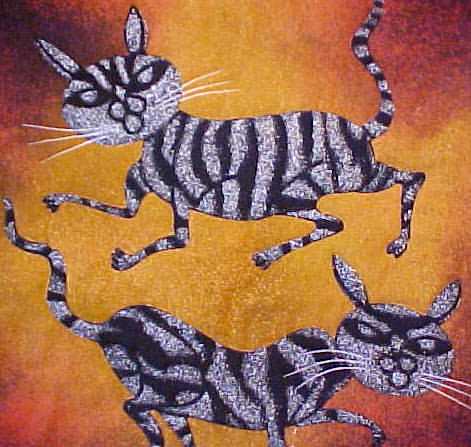 This Crazy Cat Quilt is a "Hand Painted Batik Panel"
The inside of this quilt is a panel and the outside is pieced. This Wall Hanging is 22" x24" or so.
This could be a quilt for your cat.
The Panel is by Lee Anne's Batiks and it is 100% cotton.. All of the materials that we used to make the quilt is 100% pre washed cotton. NOTE: These are one of a kind prints!!! Each one is different.....
$49.95 + Shipping & Insurance
View The Pixs! They Tell The True Story!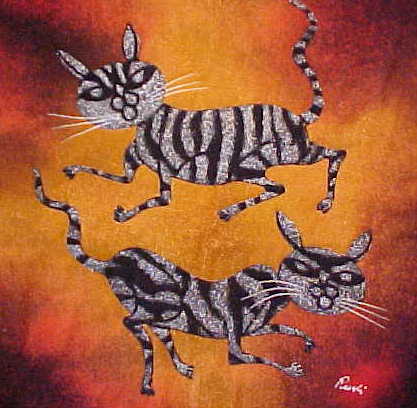 If you don't want to use the on line purchase
We will have three ways that you can pay:
1. With a Money Order or Cashiers Check,
2. your Personal Check and
3. with PayPal.


We Will eMail You The Invoice
International?
Yes We Will Ship International To Confirmed or Verified PayPal Accounts ONLY! In US FUNDS Only!
If You Are An International Buyer PLEASE ASK FIRST, We Will Need Your Shipping Address to Figure "The Shipping Rate"! Please Send Us Your Address, We Will Send You A Special "Buy This Item Now" Link To Use PayPal From, Please Use This Email Link International Buyer